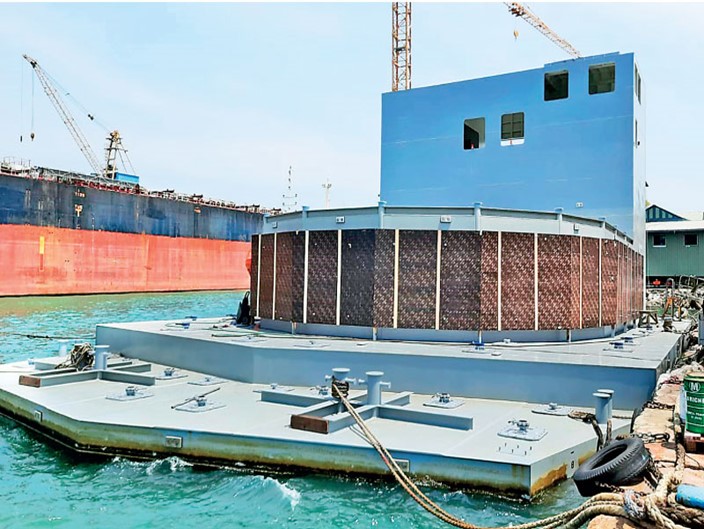 The underwater restaurant structure at Colombo Dockyard premises prior to being towed to Maldives
Colombo Dockyard PLC has successfully completed the contract for the design, supply of materials, fabrication, towing and providing installation guidance of an Underwater Restaurant Structure (UWRS) for Aanugandu Falhu Island in the Republic of Maldives.
Amidst an extremely difficult period in the country caused by the second wave of the COVID-19 pandemic, CDPLC managed to complete the 440T steel structure within just seven months including the design and successfully dispatched the UWRS to Maldives on 18 February. The UWRS reached Maldives on 22 February. The contract was awarded in April 2021.
CDPLC will guide the client's team to safely submerge this structure and place on the seabed of Lagoon 17, Aanugandu Island.
The client expects this to be a major tourist attraction for their newly developed resort. Once commissioned and put into operation, this will be the largest underwater restaurant in Maldives with a seating capacity of 48 persons with viewing gallery to all guests simultaneously.
The concept design originated from the client which was converted into an engineering marvel with the design developed by AKDA Engineers Lanka Ltd., headed by A.K. Diyabalanage and Colombo Dockyard design team carried out the detail and production design.
The specifications included length: 32.78m; breath: 18m; restaurant depth: 4.5m below Mean Sea Level and seating capacity: 48.
This is the second such project undertaken by Colombo Dockyard. It handled the first-ever Underwater Restaurant Structure (UWRS) project in 2018 to the Uthuru Maafaru Islands of Maldives. Proven capability of CDPLC has allowed this new client to place its confidence on CDPLC to build another UWRS for its hotel chain 'Atmosphere Hotels & Resorts' in Maldives. This underwater restaurant will add yet another feather to the portfolio of luxury resorts with exotic underwater dining experience of Atmosphere Hotels & Resorts.
CDPLC is the pioneering shipbuilding, ship repairing and heavy engineering facility in the country and operates in joint collaboration with Onomichi Dockyard Company Ltd. of Japan with Sri Lankan Government institutions having a shareholding of 35%.
As a shipbuilding, ship repairing and heavy engineering company in Sri Lanka, CDPLC said it continuously proves its excellence by successfully securing and executing global projects and earning much needed foreign exchange to the country.
Artistic impression of UWR in seabed
Prior to Towing of Under Water Structure to Maldives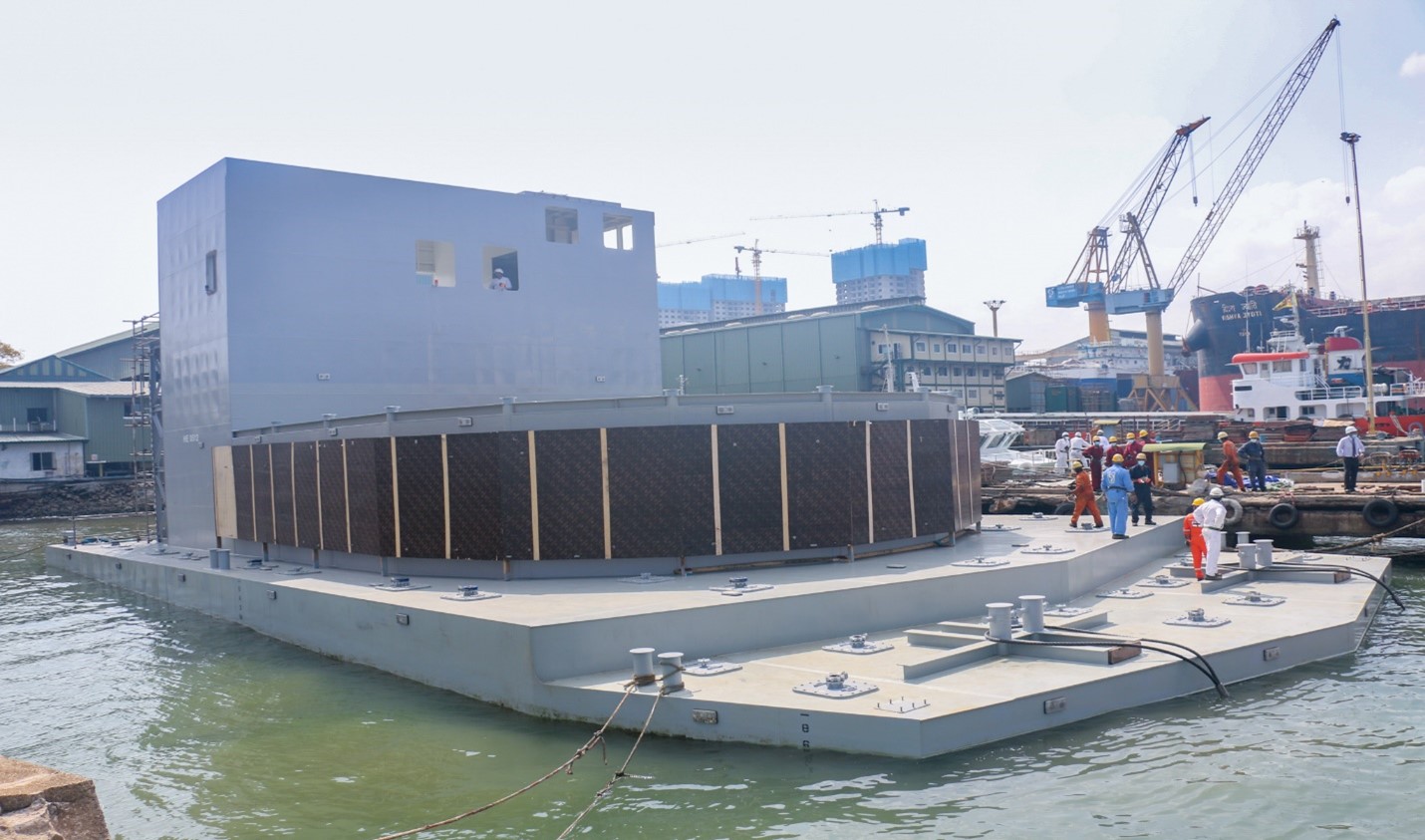 Towing of Under Water Structure to Maldives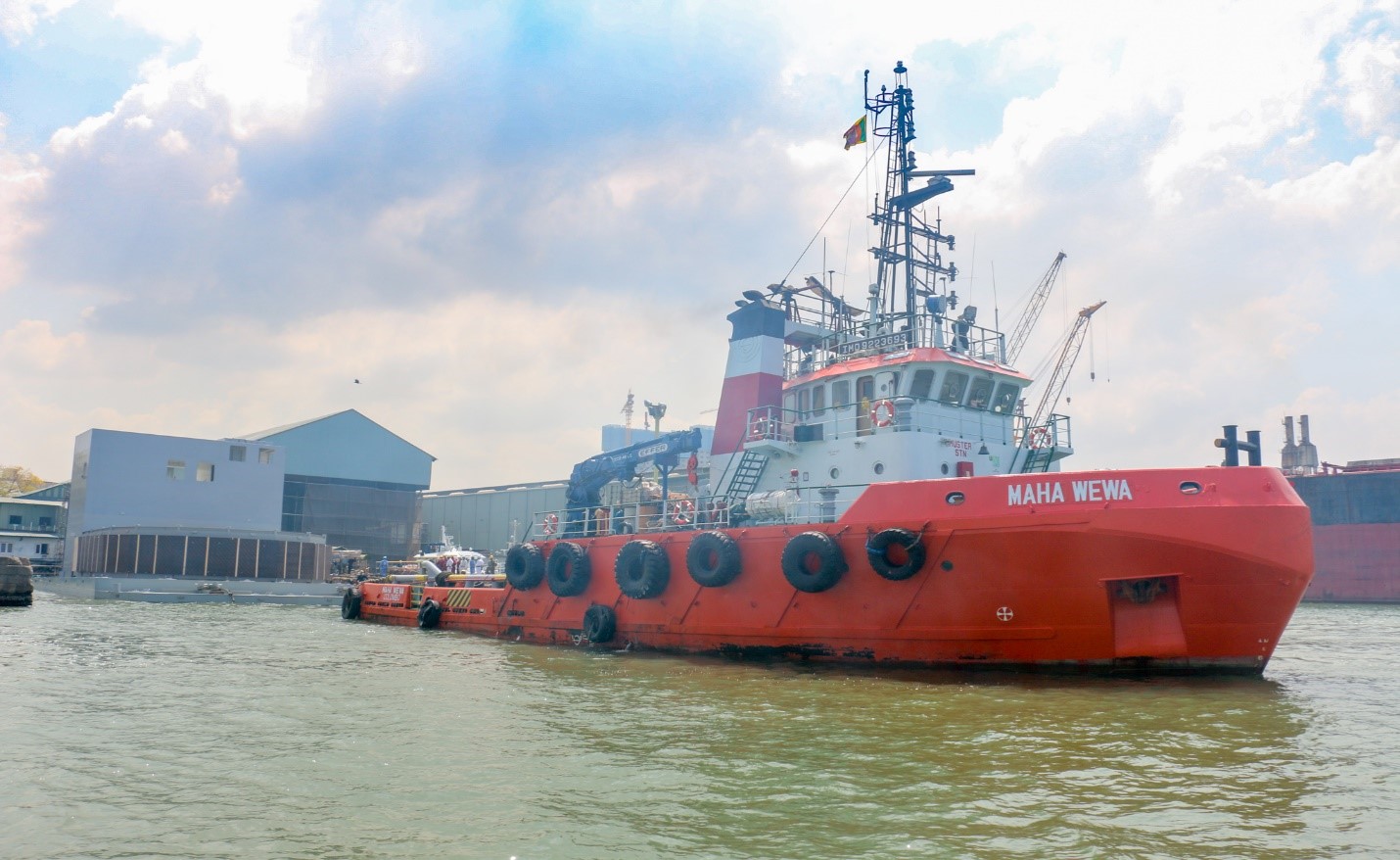 Entry to the Site at Maldives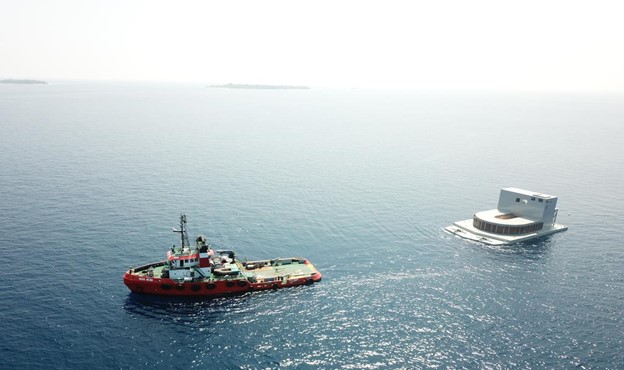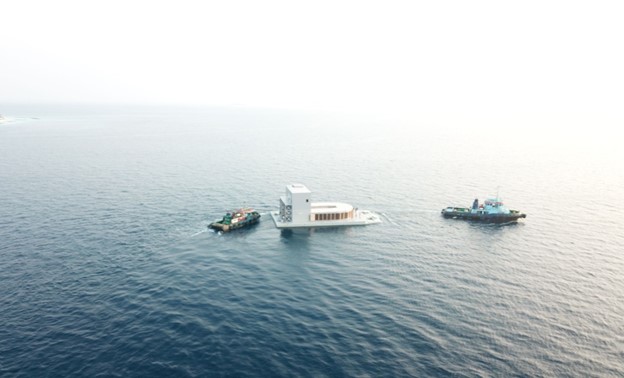 Sinking of Under Water Structure at Site
Positioned and Sunk of the Under Water Structure at Maldives